Are you tired of propping open your gate with ugly bricks, blocks, buckets or rocks?
Say good bye to makeshift solutions that damage your property and leave you tripping over obstacles, or breaking your back moving around heavy objects. Just open your gate, and GateBuddy's powerful magnet grabs tight, releasing with a gentle tug when you're ready to close.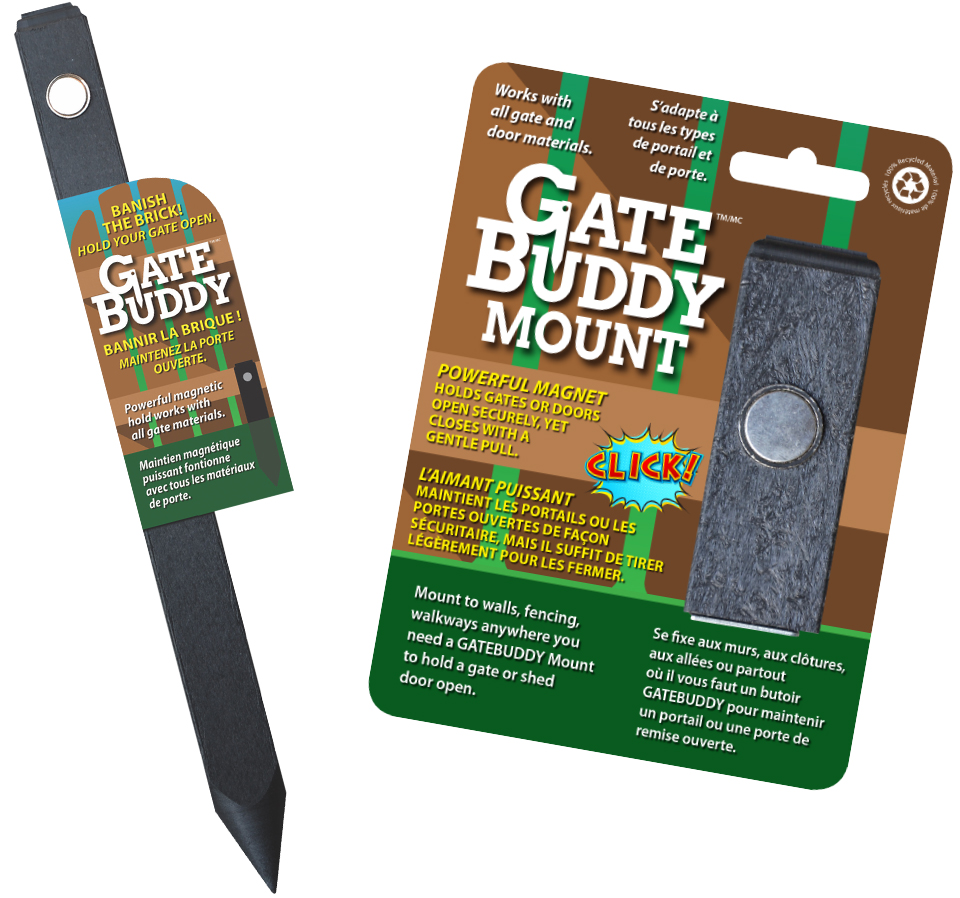 Available in two flexible options, the GateBuddy Spike hammers into the ground and is easily positioned or repositioned anywhere you need it, while the GateBuddy Mount can be quickly installed on structures or fixtures on your property, for a permanent mount that will provide years of reliable use.
At GateBuddy we are proud to help reduce waste and support a clean environment by using 100% recycled materials in the manufacture of our products.